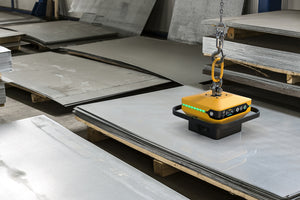 MAGS | INTELLIGENT MAGNETS
Handling up to : 400 - 800 - 1600 - 3200kg

MAGS is the battery-operated electro-permanent magnetic lifter for handling ferrous loads in Industry 4.0 environment and Independent of power supply sources

The innovative Force Reading System automatically compares the load weight and the magnetic force, authorising the handling when in full safety conditions.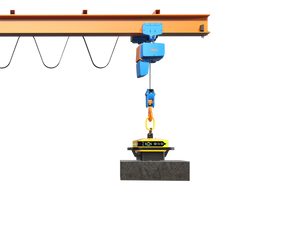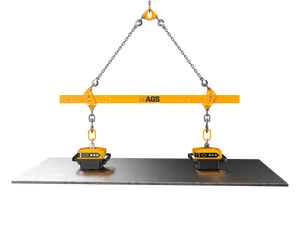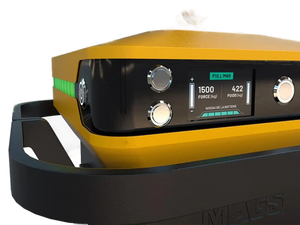 IXTUR | AUTOMATIC MAGNETS
Handling up to 120kg

Full Automatic - switching on/off Lifting Magnet LI-120 is
flexible and user-friendly, electrically controlled lifting equipment,
which creates a strong magnetic holding force with
a permanent magnet.


Download brochure
AIRHANDLE | AHS-150
Handling up to 150 kg

Tilting 0-90° - Rotation
Air balancer | Smart sensitive handle and auto balance mode

AirHandle is an compressed air driven lift with an electronic control system. Different grippers and tools can easily be attached to the lifting system. From a simple hook to more advanced vacuum grippers

AL-LIFT | ATOMIC 500
Handling up to 500 kg
Al-Lift vacuum lifter powered by batteries
Can be mounted on forklift, jib crane, overhead crane,..